General Surgery
The Department of Surgery at Vindhya Hospital is a well-established unit with facilities to carry out a full spectrum of surgical procedures, and well equipped to provide critical care to patients of high risk.
General surgery is a surgical specialty that focuses on abdominal contents including esophagus, stomach, small bowel, colon, liver, pancreas, gallbladder and bile ducts, and often the thyroid gland (depending on local reference patterns). They also deal with diseases involving the skin, breast, soft tissue, trauma, peripheral vascular surgery, and hernias
Diseases of esophagus, stomach and intestines.
Liver, spleen, pancreatic surgery.
Gall bladder diseases & surgical jaundice.
Colorectal benign and malignant diseases.
Anorectal diseases like piles, fissures & fistula.
Benign and malignant diseases of breast and thyroid.
Peripheral vascular, venous and thoracic surgery.
Name: Dr. PANKAJ JAISWAL 
Specialist: MS(GENERAL SURGERY)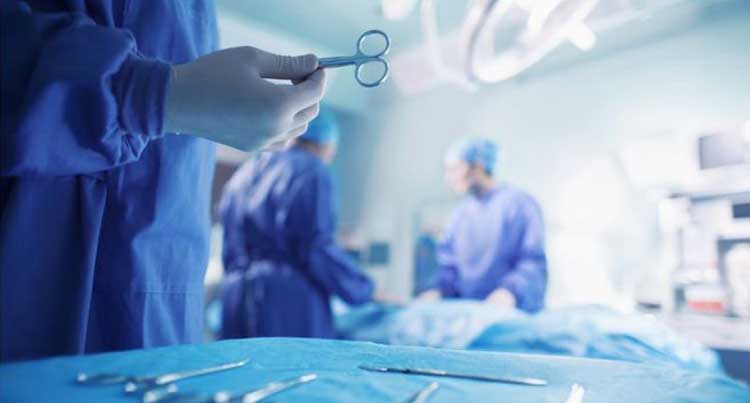 SKIN SPECILIST, MCH- PLSTIC SURGERY, DNB- PLASTIC SURGERY
Our department provides a Holistic, Scientific & Technologically Advanced Approach for all dermatological and cosmetic conditions. It offers a holistic treatment involving a wide range of services pertaining to medical, pediatric, surgical and cosmetic dermatology. The patients are given excellent skin care using up-to-date techniques and medical expertise.
DERMATOLOGY - TREATMENTS & SERVICES :
Surgery for skin and nail diseases.
Electro cauterization.
Different chemical peels including a latest Cosmelan therapy for facial pigmentation.
Micro dermabrasion and Derma roller for scarring.
Cryo therapy for warts.
Botox injections for wrinkles as well as hyperhydrosis (excessive sweating) of palms and axillae.
DERMATOLOGICAL PROCEDURES :
Removal of warts.
Removal of Molluscum contagiosum.
Removal of Xanthelasma (fat deposits on the eyelids).
Removal of skin tags (Achrochordons).
Removal of freckles and lentigenes.
Removal of moles.
Removal of benign skin tumors.
Glycolic acid peeling.
Punch biopsies.
Punch grafting for Vitiligo.
DCP pulse therapy.
Drug provocation tests for allergy to medications.
Patch testing for skin allergies.
Keloid injections.
Podophyllin treatment for Genital warts.
Name: Dr. Saurabh Saxena  
Specialist: (MBBS,MS)SKIN SPECILIST, MCH- PLSTIC SURGERY, DNB- PLASTIC SURGERY